Regular price
Sale price
$249 USD
Unit price
per
Sale
Sold out
Learn powerful sensory strategies to support kid's sensory needs so they can RISE to their full potential in this sensory training course.
The struggles your child has are not your fault. Sensory is often the hidden reason your child is labeled as bad, weird, quirky, hyper, or sensitive…  Likely, nobody told you about sensory processing when you became a parent, yet it is the absolute foundation to your child's development. It affects every and all aspects of your child's life.
That's why when a child's sensory processing isn't working well, it can cause you and them a lot of stress, frustration, or missed opportunities from participating fully in their childhood.
But, there's good news: YOU can improve your kid's sensory issues by using the right sensory activities and supports for them throughout the day. This is sometimes called a sensory diet. And, it's exactly what you'll learn how to do in RISE whether you're a parent, OT, teacher, or other pro working with kids! 
The strategies you'll learn in RISE with Sensory help your child manage their sensory issues so that they can cope, adjust, and participate in the various activities of their life.
These strategies can even rewire the brain to improve sensory processing!
30 Day Money Back Guarantee: I know RISE with Sensory works, but I want you to feel confident, so I welcome you to take 30 days to learn the strategies and begin to implement them. If, after those 30 days, you aren't seeing any results we will gladly give you a full refund.
View full details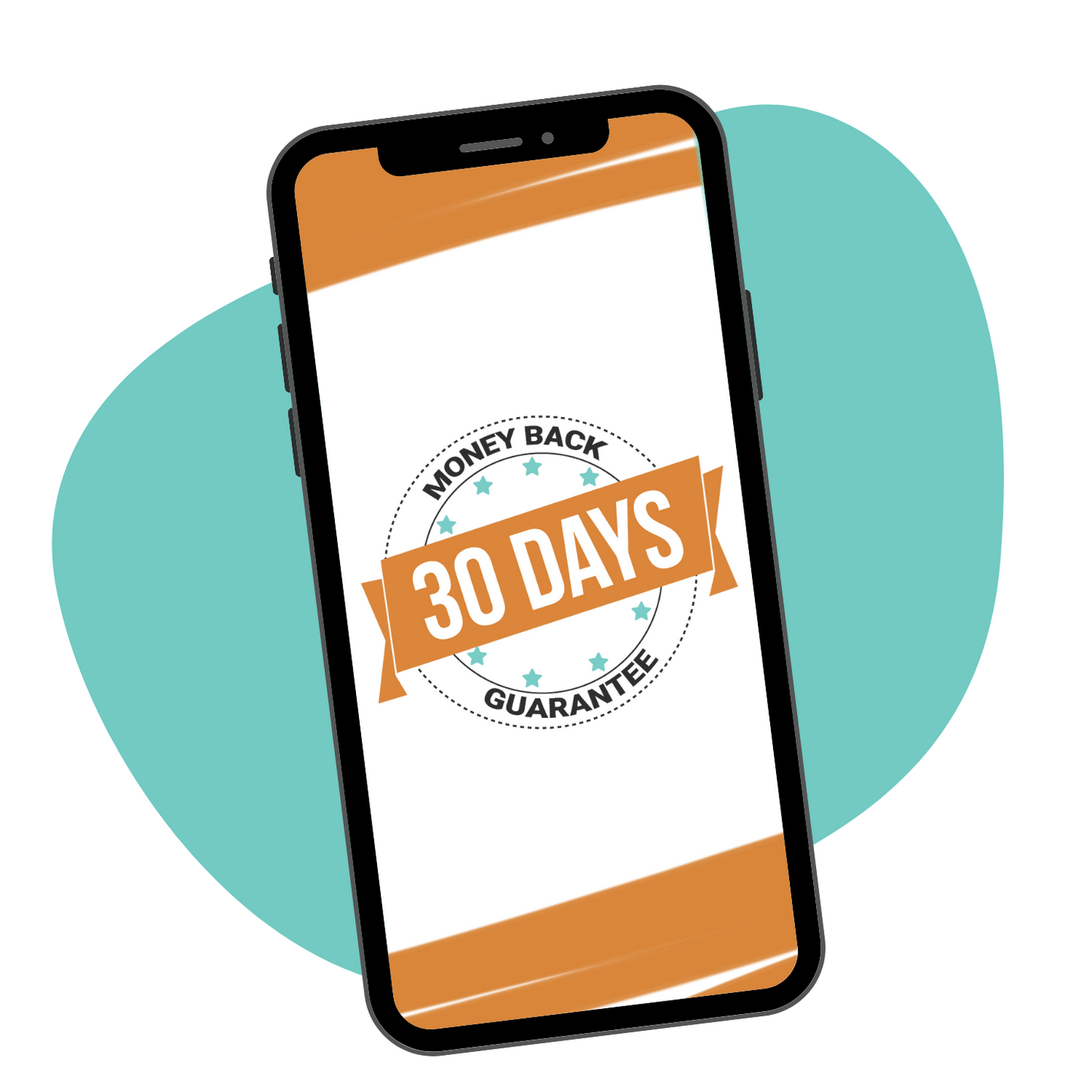 What You'll Learn...
There are 5 modules, or think of them as units, that each have several lessons, most of which are around 15 minutes in length:
Module 1: Learn the foundations of sensory processing that help you understand your child
Module 2: Dive into each of the 8 senses and signs of challenges that kids face with each
Module 3: Powerful sensory tools and strategies to calm and regulate kids
Module 4: Sensory input and activities for each of the 8 senses
Module 5: Sensory by design– how to help your child at home, school, and in public
WHAT YOU'LL RECEIVE…
20+ Lessons Via Text or Video with Printable Slides
15+ Downloadable Worksheets, Cheat Sheets, & Checklists
100% Online with Guaranteed 1 Year Access
60 Printable Sensory Cards
Demonstration Videos Vault
Live Group Monthly Q/A Sessions with Alisha
Save 15% more with this one time payment
Bonus: 20 Sensory Routines Templates
Student-only access to private FB group
Frequently asked questions about this product?
How long does it take to complete the program?

You can complete this program as fast or slow as you like. As soon as you join, you have access to 100% of the lessons and materials. If you'd like to spend 1-2 hours a week watching lessons and participating in the fb group and live Q/A's, then you'd finish the program in about 4-6 weeks.
What if I don't see results?

While I think it is highly unlikely that you won't see any results if you've applied the strategies, I will give a full refund in 30 days if you aren't satisfied and can show me the work that you've done to put this plan into action in your home. Remember, if you have specific questions about your specific circumstances, you have direct access to me and my team through the private fb group and live Q&As.
How long do I have access to the program?

You will have access to all of the course materials through the class site for at least 1 year, however, as long as the program is running, you will continue to receive access indefinitely. This includes any future updates and additions to the program too! Once you join, you're a member for the duration of the entire program. In addition, transcripts, slides, and handouts are all downloadable and printable. You will also have access to the private fb group and live Q/A's for a guaranteed year.
What ages is this program for?

RISE with Sensory is for children ages 1 through 12, wherever they're needed specific tips are shared for younger or older children, but most sensory strategies are perfect for this entire age group.
I'm a professional. Can I take this program for continuing education credits?

Absolutely! Professionals are most welcome and a course certificate is automatically generated upon 

completion of the class that includes the date and hours completed (7 hours are given for the class after review of all videos, quizzes and PDF's).




This course is appropriate for occupational therapists, speech and language pathologists, developmental therapists, physical therapists, teachers, social workers, psychologists, pediatricians, and any other professional that works with children or families from ages 1-12 that experience difficulties with sensory processing.




This is an introductory course and no prerequisites are required. This class Is AOTA approved for 7 hours (.7 CEU), All lessons must be completed and quizzes must score 80% or higher to complete the course with a certificate.




Learning Objectives:




Understand what sensory needs are within the everyday lives of children
Identify what the 4 types of sensory modulation needs are
Define Self-Regulation
Summarize the difference between a Tantrum and a Meltdown
Recall the 8 senses that children utilize and process throughout their daily activities
Identify the types of sensory needs that can be present within each sense
Describe signs or red flags that kids display for each type of sensory need in each of the 8 senses 
Recall the 2 sensory rules to follow when presenting sensory activities to children
Describe when it is appropriate to utilize sensory input
Recall the 4 steps of utilizing RISE
Identify when you can utilize RISE to help kids with sensory needs
Give examples of sensory activities that are appropriate to utilize for specific sensory needs according to the sense that need is related to
Describe 2 ways to help children that overprocess or avoid various sensory input
List specific sensory strategies for children with low registration sensory needs
Recall the 5 strategies used to work on Interoception awareness
Describe ways to teach children about their arousal level and how to change it to match the activity they're participating in
Identify sensory strategies to utilize within the home, school/daycare and public settings
What if my child has Autism, ADHD, or another diagnosis? What if they don't? Will this program help them?

Many children with sensory needs don't have or need any diagnosis, yet sensory issues have a direct impact on their life. If that's the case, then RISE with Sensory is a great fit because it will teach you the tools to help them overcome their sensory challenges. While not all kids with sensory needs have a diagnosis, most children with Autism, ADHD, Sensory Processing Disorder, and numerous other diagnoses almost certainly have sensory processing difficulties. Often these sensory difficulties are overlooked because they're attributed to the diagnosis, but addressing them as you'll learn to do in RISE with Sensory can have an enormous impact on their development. Parents are often amazed at their progress.
Do I need to buy any expensive sensory tools or toys?

There's a lot of misleading information targeted towards parents about sensory toys and tools. While they can be helpful in some instances in specific situations, RISE with Sensory teaches you how to use what's already in your environment. You will learn about some specific tools, most of which are inexpensive. And, what tools may be helpful for your child's specific needs, if you decide to invest in one. But, no sensory tools or toys are a necessity for successfully implementing this program.
I have a special needs request. who do I contact?

You can reach out to us at hello@yourkidstable.com we will be happy to assist!
This is a digital product. Nothing physical will ship.
AOTA approved 7 hours
Your Kid's Table is an AOTA Approved Provider of professional development. Course Approval ID# 01700. This Distant Learning-Independent course is offered at .7 CEU Beginner Level OT Service Delivery. AOTA does not endorse specific course content, products, or clinical procedures.
As a pediatric massage & touch therapist specializing in ASD, SPD & ADHD, this is the most complete and comprehensive training I have undertaken specific to my field. The course is professional from beginning to end. How the course is designed, the true life scenarios, the down to Earth explanations all work together for the learner to feel successful, knowledgeable and, empowered in their learning. The program handouts are clear, concise, and informative. I know this will elevate my clinic and practical skills and best of all, benefit the children and families that I work with to improve their quality of life. Thank you to Alisha and team, it truly is an amazing course and I'm grateful I found it.
So much more understanding! I am really thankful to be understanding my kids better and being able to see some of their more annoying (to me) struggles from a completely different perspective! It explains a lot of the struggles and odd things my kids do! It has always bothered me when my daughter (7) works with me in the kitchen her hands are always in everything but yesterday, understanding more now, I let her dip the french toast bread into the bowl of eggs with her clean hands and she was in heaven
This course is fantastic! As a pediatric OT, you have cleared up many misconceptions about sensory processing, offered countless new therapeutic interventions, and encouraged me to think out of the box, dig a little deeper to figure out what is really going on. Thank you so much!