Regular price
$29 USD
Sale price
$23 USD
Unit price
per
Sale
Sold out
Kids that have sensory needs often have difficulty with potty training and various toilet problems years after they are "trained." Everything from sensitivity to smell to having frequent accidents. These sensory needs can happen in kids with no diagnosis or are common for kids with Sensory Processing Disorder, Autism, and ADHD. 
Help your sensory kid use the bathroom independently without meltdowns, frustrations, or throwing in the towel!
View full details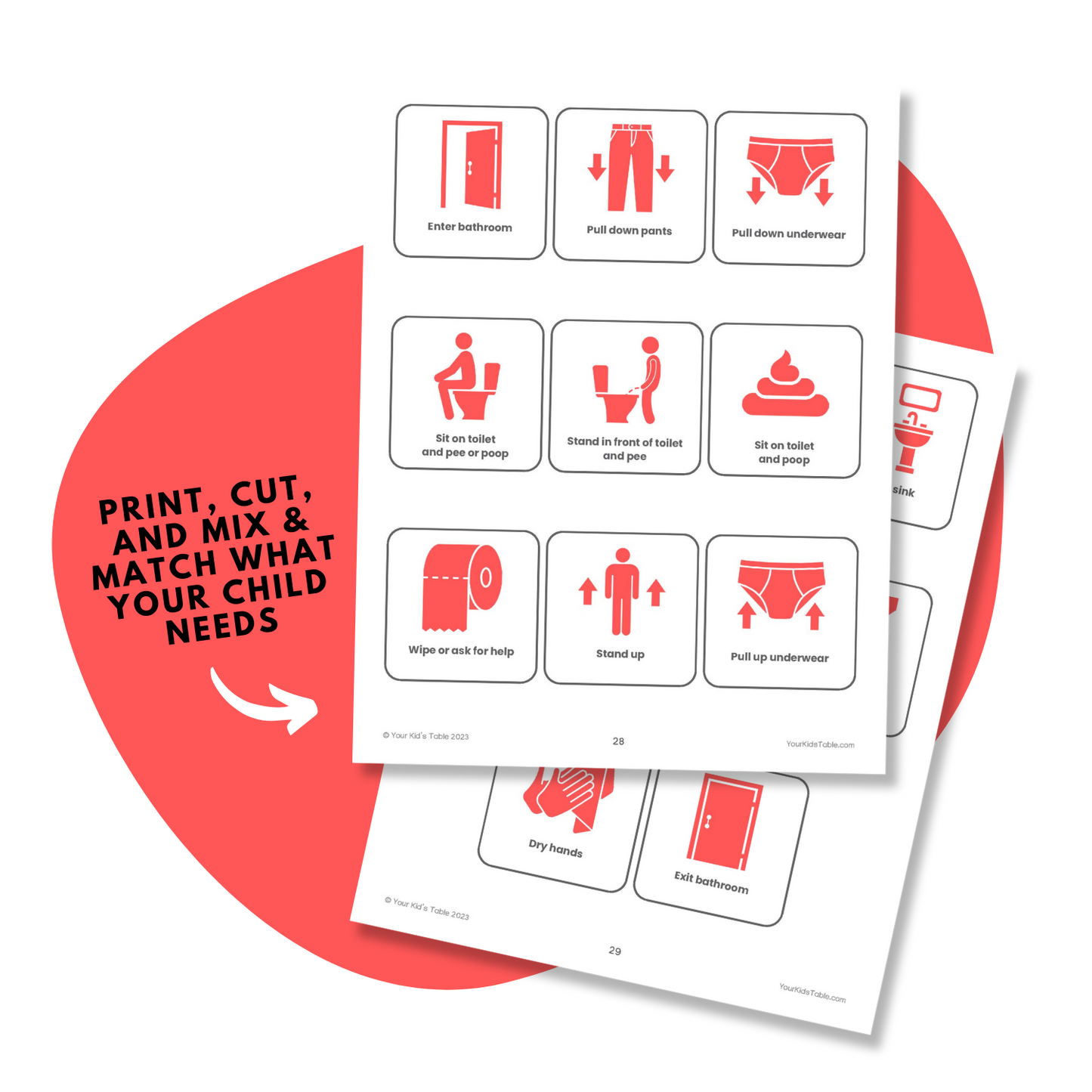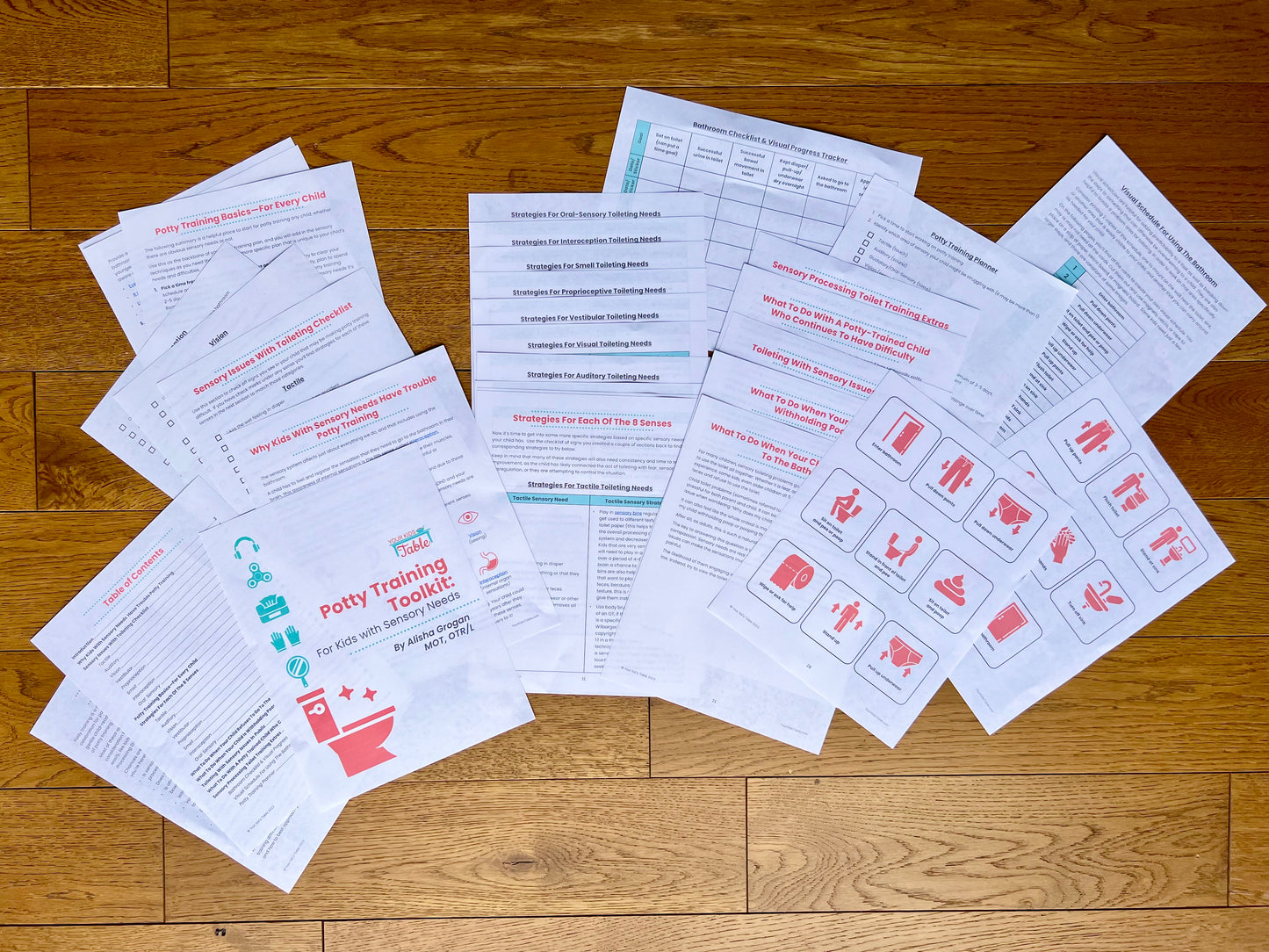 WHAT YOU'LL LEARN…
Step by step instructions for potty training a child with sensory needs whether they are 2 or 8 years old
How to identify and then help your child work around or overcome sensory needs related to using the bathroom
WHAT YOU'LL RECEIVE…
30 page guide for how to potty train, a checklist to identify all the sensory needs your child has when using the bathroom, and a strategy guide for bathroom difficulties.
Bathroom Checklist and Visual Progress Tracker
Detailed visual schedule with all the small steps of using the bathroom.
Potty Training Planner so that you can put everything you learned into action one step at a time.
Frequently asked questions about this product?
What age is this product for?

The Potty Training + Toileting Problems Toolkit is for kids that are aged 2-10+.  It covers both how to initiate potty training and how to work through toileting problems that are related to sensory needs like having small accidents and not feeling wet, having sensitivities to lights/sounds/smells in the bathroom, sensitivities with wiping and feeling wet, being scared of falling in the toilet, and much more.
How long till I see results?

Every child and situation is unique, and so how soon you see improvement with toileting difficulties could range from immediately to a few months. The older a child is and the more severe their sensory needs, the more important it will be to use the strategies consistently for a longer period of time, up to 6-8 weeks.
Is this product for OTs too?

Yes! As a therapist you can use the visual schedule, potty training planner, and tracker in treatment or as a resource for the families you work with. You can also use the sensory needs checklist as a screening tool and then the strategies to help guide treatment planning and share those strategies with parents/caregivers so they can implement them outside of therapy.
This is a digital product. Nothing physical will ship.
The Potty Training + Toileting Problems Toolkit: For Kids with Sensory Needs